ALGER INSOLITE — 03>30.05.2021 /
BEYA OTHMANI & SALSABIL KETTAF
ALGER INSOLITE
Souvenir d'Alger, from the series Soyez les Bienvenus, 2018, 100 x 70 cm. © Katia Kameli ADAGP
FR
Alger Insolite est pensé comme un atelier de réflexion digital autour des politiques de l'espace et de ses enchevêtrements avec l'image.

Le titre du projet Alger Insolite fait référence à un film réalisé en 1971 par Mohamed Zinet. Par l'assemblage de poésie, d'images en mouvement et d'une intrigue qui se concentre autour d'Alger-centre, Zinet rend possible par le champ de l'imaginaire l'appropriation physique comme projet. Réalisé pendant la première décennie d'indépendance de l'Algérie, le film active la matérialité historique et le potentiel poétique de la ville nouvellement libérée. L'espace urbain est traité comme une matière archive, un palimpseste sur lequel s'inscrit l'action artistique. Un palimpseste est un parchemin dont on a effacé la première écriture pour pouvoir écrire un nouveau texte. Cet acte politique et visuel est central à la réflexion développée dans ce projet.

LIRE LA NOTE CONCEPTUELLE ︎︎︎
EN
Alger Insolite is thought of as an open reflection around the politics of space and their entanglements with image.

The title of the project Alger Insolite refers to the movie directed in 1971 by Mohamed Zinet Tahia Ya Didou, Alger Insolite. In his movie, Zinet developed a poetic of spatial appropriation by assembling poetry, moving images and an intrigue which evolved around Algiers-center. With his cinematic work, Zinet approached the project of physical urban appropriation through the realm of the imaginary. Produced during the first decade of Algerian independence, the film activated the historical materiality and poetic potential of the newly liberated city. The urban space then figured as archival matter, a palimpsest on which the artistic action would inscribe itself. A palimpsest is a parchment whose first writing has been erased in order to write a new text. This political and visual act is central to the reflection developed in this project.
READ THE FULL CONCEPT NOTE ︎︎︎
(PROGRAMME)

︎

03.05 > 30.05.2021

---

PROJECTION DE/SCREENING OF

UN ALBUM DE FAMILLE BIEN PARTICULIER
(2012)
Amina Menia
FR Cette vidéo s'appuie sur les archives personnelles de Jacques Chevallier, maire d'Alger de 1953 à 1958. À travers une narration auto-fictive entrecoupée de références historiques, Amina Menia explore une période clé de l'histoire architecturale, sociale et politique d'Alger.

Co-produit par Marseille-Provence 2013 et Aix-Marseille Université, en partenariat avec art-cade*, galerie des grands bains douches de la plaine, Marseille.

Courtesy de l'artiste.


EN This video is based on the personal archives of Jacques Chevallier, mayor of Algiers from 1953 to 1958. Through the interweaving of self-fictional narrative interwoven and historical references, Amina Menia explores a key sequence in the architectural, social and political history of Algiers.

Co-produced by Marseille-Provence 2013 and Aix-Marseille Université, in partnership with art-cade gallery, Marseille. Courtesy of the artist.

Courtesy of the artist.

︎

10.05 > 30.05.2021
---

INSTALLATION DIGITALE DE/DIGITAL INSTALLATION OF

SOYEZ LES BIENVENUS
(2018)
Katia Kameli
FR L'expression "Soyez les bienvenus" est une formule de politesse bien connue des Algériens, qui rappelle ironiquement la violente colonisation française lors du débarquement de Sidi-Fredj en 1830.

Cette série d'images fixes et en mouvement complète le processus mené depuis 2016 par Katia Kameli avec sa série de films intitulée Le Roman Algérien (chapitre 1 à 3) sur l'écriture de l'Histoire et le rôle des images dans la fabrication d'un récit national.


EN The expression "Soyez les bienvenus" is a polite formula well known to Algerians, which ironically recalls the violent French colonization during the invasion of Sidi-Fredj in 1830.

This series of still and moving images is part of a process initiated already in 2016 by Katia Kameli with her series of films Le Roman Algérien (chapter 1 to 3) where she interrogates processes of historical writing and the role of images in the construction of national narratives.


︎

SAMEDI/SATURDAY 15
& DIMANCHE/SUNDAY 16, 05.2021

---
PROJECTION TOUTE LA JOURNÉE DE / ALL-DAY SCREENING OF

LE ROMAN ALGÉRIEN, CHAPITRE 1
(2016)
Katia Kameli
FR Le Roman Algérien est une vidéo pensée comme une immersion dans l'histoire algérienne, et dans la mémoire des hommes au travers d'une collection d'images. Le film se déroule rue Larbi Ben M'Hidi, à Alger, où Farouk Azzoug et son fils tiennent un kiosque nomade où ils vendent de vieilles cartes postales et des reproductions d'archives photographiques. Hors des images du kiosque, on aperçoit la ville, et on peut entendre la voix de ses habitants, des historiens, des étudiants, des écrivains, qui expliquent leur lien avec ces images et à l'histoire de leur pays.


EN Le Roman Algérien is a video thought of as an immersion in the Algerian history, and in the memory of its Men through a collection of images. The film takes place on Larbi Ben M'Hidi street, in Algiers, where Farouk Azzoug and his son run a nomadic kiosk where they sell old postcards and reproductions of photographic archives. Outside the images of the kiosk, we see the city, and we can hear the voices of its inhabitants, historians, students, writers, who explain their connection to these images and to the history of their country.
︎

SAMEDI/SATURDAY 15.05.2021
18:00 (HEURE D'ALGER/ALGIERS TIME)

---
CONVERSATION
CONVERSATION AVEC KATIA KAMELI
Modérée par BEYA OTHMANI

1:26 / Le kiosque photo comme phénomène urbain
3:49 / Les couches historiques multiples de l'espace urbain
7:33 / Une rencontre avec l'histoire par l'arrière-scène
11:36 / Combler les failles du récit historique
15:27 / Relire les images aujourd'hui
16:49 / Produire nos images
20:18 / Louiza Ammi et travail de mémoire
23:54 / "L'image latente"
27:35 / Le drapeau algérien
28:30 / (Re)construction identitaire
31:10 / Le cinéma de Assia Djebar
36:00 / Poétique des images
38:00 / Le besoin de retourner vers l'histoire
40:00 / Crispation de l'image en Algérie
42:58 / Sur le titre du Roman Algérien
48:47 / Extrait "Mon besoin de cinéma", Assia Djebar
︎

SAMEDI/SATURDAY 22.05.2021

---
PROJECTION TOUTE LA JOURNÉE DU FILM / ALL-DAY SCREENING OF THE FILM

FOOT DE LIBÉRATION NATIONALE
(2019)
Amina Menia
FR Dans son film Foot de Libération Nationale (2019), Amina Menia revient sur la qualification de l'équipe nationale algérienne de football à la Coupe du monde 2009 et sur le rassemblement de masse qui s'en est suivi dans la ville d'Alger. Elle s'interroge ainsi sur la fonction exutoire et le potentiel fédérateur que peuvent avoir ces moments d'effusion dans des contextes politiques de violence et de répression.


EN In her film Foot of National Liberation (2019), Amina Menia looks back at the qualification of the Algerian national soccer team for the 2009 World Cup and the mass gathering that followed in the city of Algiers. She takes a look at the function and the potential that these moments of togetherness can have in political contexts of violence and repression.

︎

SAMEDI/SATURDAY 22.05.2021
18:00 (HEURE D'ALGER/ALGIERS TIME)

---
CONVERSATION
CONVERSATION AVEC AMINA MENIA
Modérée by Salsabil Kettaf


3:30 / "Alger, mon coeur de métier"
6:22 / La ville comme le prolongement de ma société
10:25 / Des archives personnelles de Jacques Chevallier à l'auto-fiction
12:35 / Une "archéologue de l'urbain"
14:05 / Corps et mémoire contraints
16:30 / Difficile accès à l'information
23:33 / Le piège de la carte postale coloniale
25:05 / "Une nostalgie amère"
27:20 / Questionner l'histoire glorifiée
34:22 / Le football et l'occupation de l'espace public
36:40 / 2009, "Un moment libérateur"
41:24 / Entre l'Algérie et la France, l'équipe du FLN
45:51 / La "reconquête du drapeau"
47:39 / Espaces confisqués
50:00 / Sans espace public, pas de démocratie
54:21 / Transmission intergénérationnelle
58:15 / "Un clin d'oeil au Hirak" (mouvement de contestation populaire)
︎

À PARTIR DU/FROM 24.05.2021

---
PROJECTION DE / SCREENING OF

BROTHERHOOD IN KETCHAOUA
Composition video de Nabil Djedouani
FR "En juillet 2009, l'Algérie organise le second Festival Panafricain de son histoire. Cinquante ans après la première édition qui aura marqué les mémoires et l'histoire de la toute jeune nation indépendante, Alger se tourne à nouveau vers le continent.
À l'invitation du cinéaste Hassen Ferhani nous partons pour Alger avec l'idée d'y faire un film couvrant les différentes manifestations organisées dans le cadre de ce « Panaf 2009 » mais très vite nous saisissons que le film est ailleurs, à la marge de l'événement. Nous décidons de tourner notre caméra vers une réalité algérienne très peu connue, très peu montrée : celle des travailleurs « sub-sahariens » installés à Alger ou en transit vers le continent européen.
Ainsi naîtra le documentaire
Afric Hotel.
Travaillant en équipe réduite, nous nous déplaçons dans toute la ville, saisissant ici et là des moments pris sur le vif ou mis en scène.
De la parade inaugurale du festival aux pentes de la Casbah, nous recherchons un geste filmique libre, ouvert à l'improvisation et en résonance avec l'histoire politique récente du pays.
Je souhaite à travers cinq séquences revenir sur ce moment particulier d'investissement de l'espace public urbain algérois, instants de liberté et de rencontres, de contacts et de silences.
La ville y apparaît peut-être comme l'espace d'un possible fragile, celui d'un rapport fraternel au reste du continent, un rapport sans cesse menacé."
*Brotherhood in Ketchaoua est le titre d'un morceau d'Archie Shepp enregistré à Alger lors du festival panafricain de 1969, enregistré comme une improvisation avec une troupe de musiciens du sud algérien.
Ketchaoua est le nom de la mosquée emblématique se situant au pied de la Casbah d'Alger.
EN "In July 2009, Algeria organized the second Pan-African Festival of its history. Fifty years after the first edition, which marked the memories and the history of the young independent nation, Algiers turned itself again towards the continent.
Together with the filmmaker Hassen Ferhani, we went to Algiers with the idea of making a film covering the events organized as part of this "Panaf 2009" but we quickly realized that the film was elsewhere, on the fringe of the event. We decided to turn our camera towards an Algerian reality that is little known, little shown: that of the "sub-Saharan" workers living in Algiers or in transit towards the European continent.
Thus was born the documentary
Afric Hotel.
Working in a small team, we moved around the city, capturing here and there moments taken on the spot or staged.
From the inaugural parade of the festival to the slopes of the Casbah, we were seeking a free filmic gesture, open to improvisation and in resonance with the recent political history of the country.
Through those five sequences, I wish to return to this particular moment of the urban public spaces in Algeria, moments of freedom and encounters, of contacts and silences.
The city appears there perhaps as the space of a fragile possibility, that of a fraternal relationship with the rest of the continent, a relationship constantly threatened and renegotiated."
*Brotherhood in Ketchaoua is the title of a song by Archie Shepp recorded in Algiers during the 1969 Pan-African Festival, as an improvisation with a group of musicians from southern Algeria.
Ketchaoua is the name of the emblematic mosque located at the foot of the Casbah of Algiers.
PARADE
FR
Séquence filmée par Nabil Djedouani et Hassen Ferhani.
Parade inaugurale du festival allant de la Grande Poste à la Place El Kettani à Bab El Oued.
EN
Sequence filmed by Nabil Djedouani and Hassen Ferhani.
Inaugural parade of the festival going from the Gande Poste to the Place El Kettani in Bab El Oued.
BLASÉ
Séquence filmée par Nabil Djedouani. / Sequence filmed by Nabil Djedouani.
"
Blasé…. Ain't you Daddy? / You shot your sperm into me, / And never set me free. / This ain't a hate thing… / It's a love thing / If lovers every really love that way / The way they / Say. / I gave you a loaf of sugar, / You tilt my wound 'til it runs. / All of Ethiopia awaits you / My prodigal son. / Blasé ain't you big daddy / But momma loves you. / She / Always has.
"
Blasé, Archie Shepp & Jeanne Lee, 1969.
À TOI LE FRÈRE BLANC AFRICAIN

FR
Séquence filmée par Nabil Djedouani et Hassen Ferhani.
"Ibrahim Kalil Camara fait partie des personnes que nous avons filmé lors du tournage d
'
Afric Hotel
. Il a très vite pris une place particulière et nous lui avons laissé une caméra avec laquelle il s'est filmé seul à plusieurs reprises. Il nous récite dans cette vidéo un texte qui lui tenait à cœur, un appel à la fraternité et une réponse au racisme qu'il subissait à Alger.
Peu de temps après le tournage d'
Afric Hotel
, Ibrahim a réussi à partir en Russie. Il a cependant dû revenir à Alger au bout de quelques jours car il s'est senti violemment rejeté à son arrivée à Moscou."

EN
Sequence filmed by Nabil Djedouani and Hassen Ferhani.
"Ibrahim Kalil Camara is one of the people we filmed during the shooting of
Afric Hotel.
He very quickly had a special place and we left him a camera with which he filmed himself several times. In this video, he recites a text that was dear to him, a call to brotherhood and a response to the racism he experienced in Algiers.
Shortly after shooting
Afric Hotel
, Ibrahim managed to leave for Russia. However, he had to return to Algiers after a few days because he felt violently rejected upon his arrival in Moscow."
JAZZ THE CASBAH
FR
Séquence filmée par Nabil Djedouani et Hassen Ferhani.
"S'approprier l'espace, liberté du geste, geste free, free jazz. Clin d'oeil aux improvisations folles d'Archie Shepp lors du festival panafricain de 1969. Désir de saisir un instant unique, le saxophoniste Nacim Brahimi improvise dans les ruelles de la Casbah d'Alger."
EN
Sequence filmed by Nabil Djedouani and Hassen Ferhani.
"Appropriation of space, freedom of gesture, free gesture, free jazz. A hint to Archie Shepp's crazy improvisations during the 1969 Pan-African Festival. Following a desire to seize a unique moment, we filmed the saxophonist Nacim Brahimi improvising in the alleys of the Casbah of Algiers."
ARCHIE SHEPP AU FESTIVAL PANAFRICAIN D'ALGER
FR
Extrait d'un court-métrage réalisé par Théo Robichet lors du Festival Panafricain d'Alger en 1969 sur le jazzman Archie Shepp.

EN
Excerpt from a short film made by Théo Robichet during the Pan-African Festival of Algiers in 1969 about the jazzman Archie Shepp.
︎

29.05.2021
18:00 (HEURE D'ALGER/ALGIERS TIME)

---
ALGER, ESQUISSE D'UNE HISTOIRE PHOTOGRAPHIQUE
Une présentation de Rym Khene
FR L'intervention se présente comme un parcours des temps forts de l'histoire photographique d'Alger, une lecture subjective qui esquisse des axes de recherche possibles autour de la question des représentations visuelles de la ville.


EN The intervention is presented as an itinerary through the photographic history of Algiers, a subjective reading that outlines possible research threads around the issue of visual representations of the city.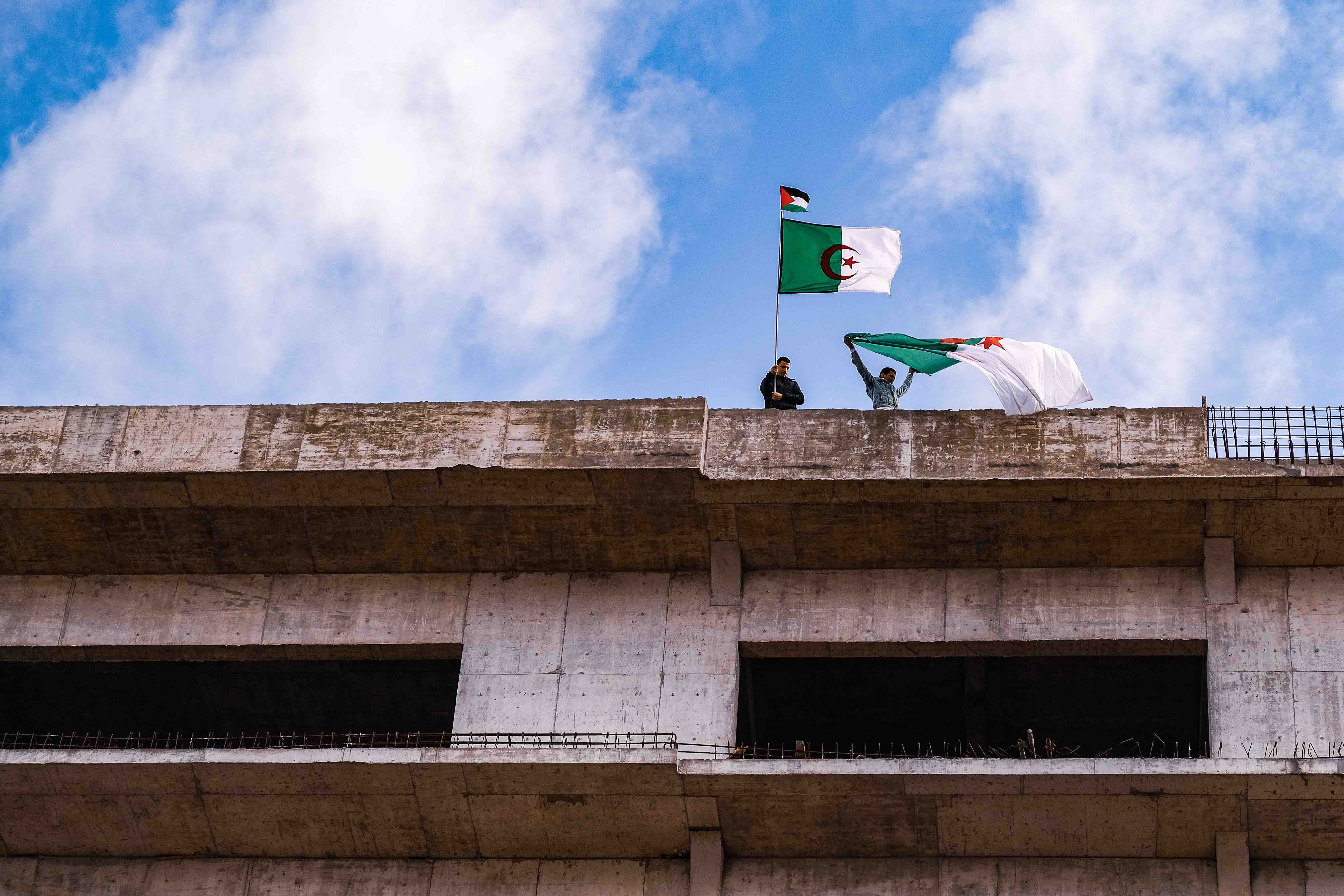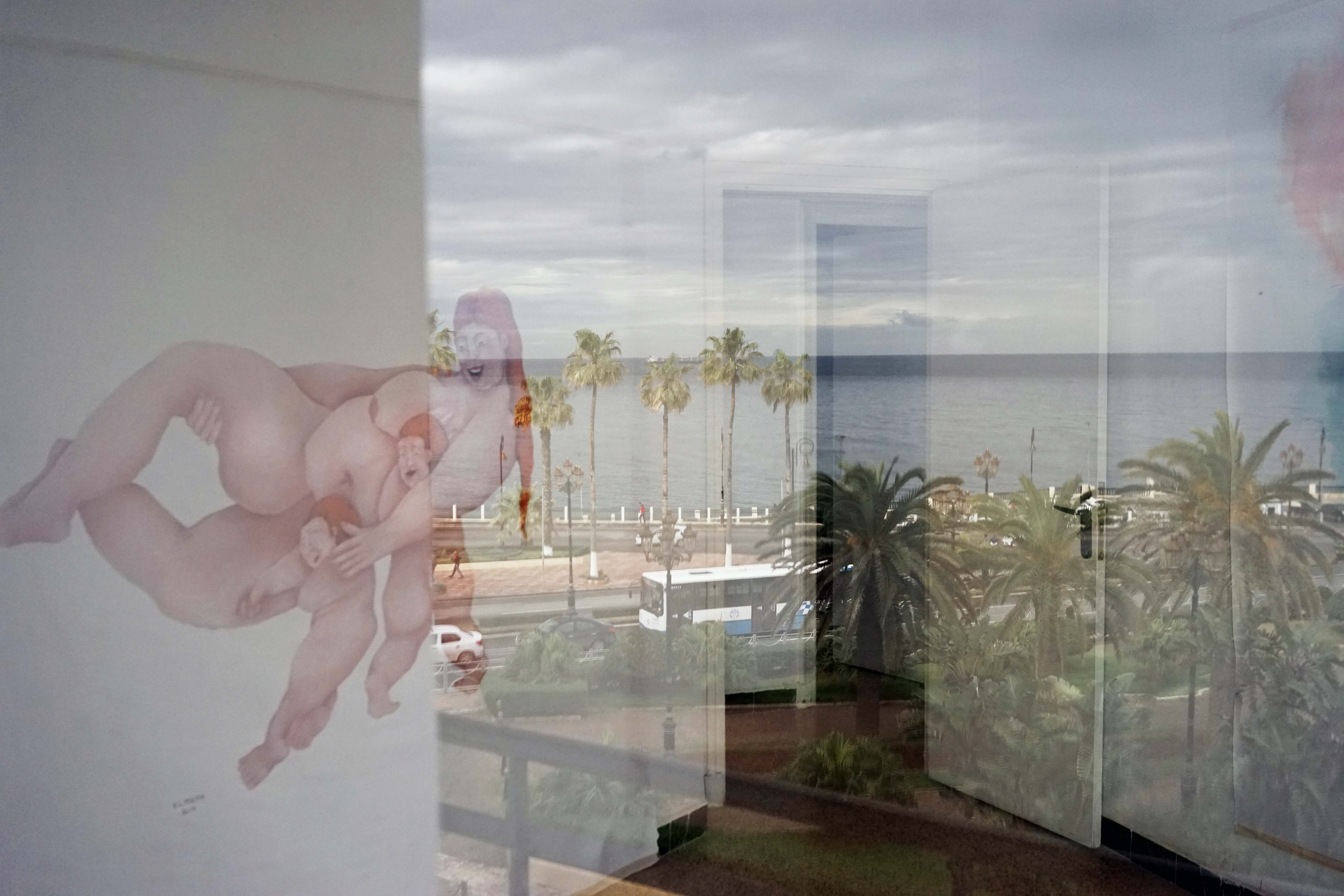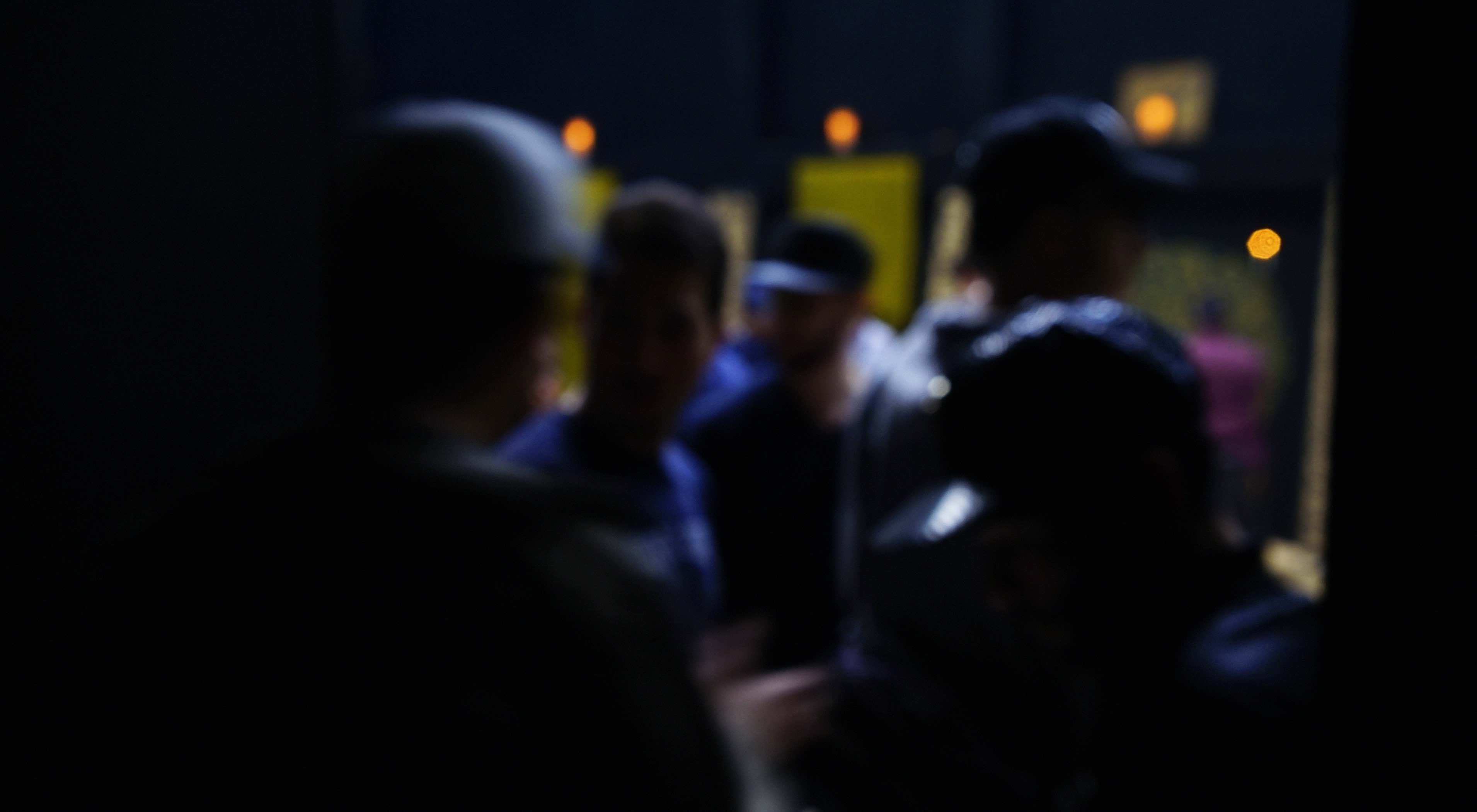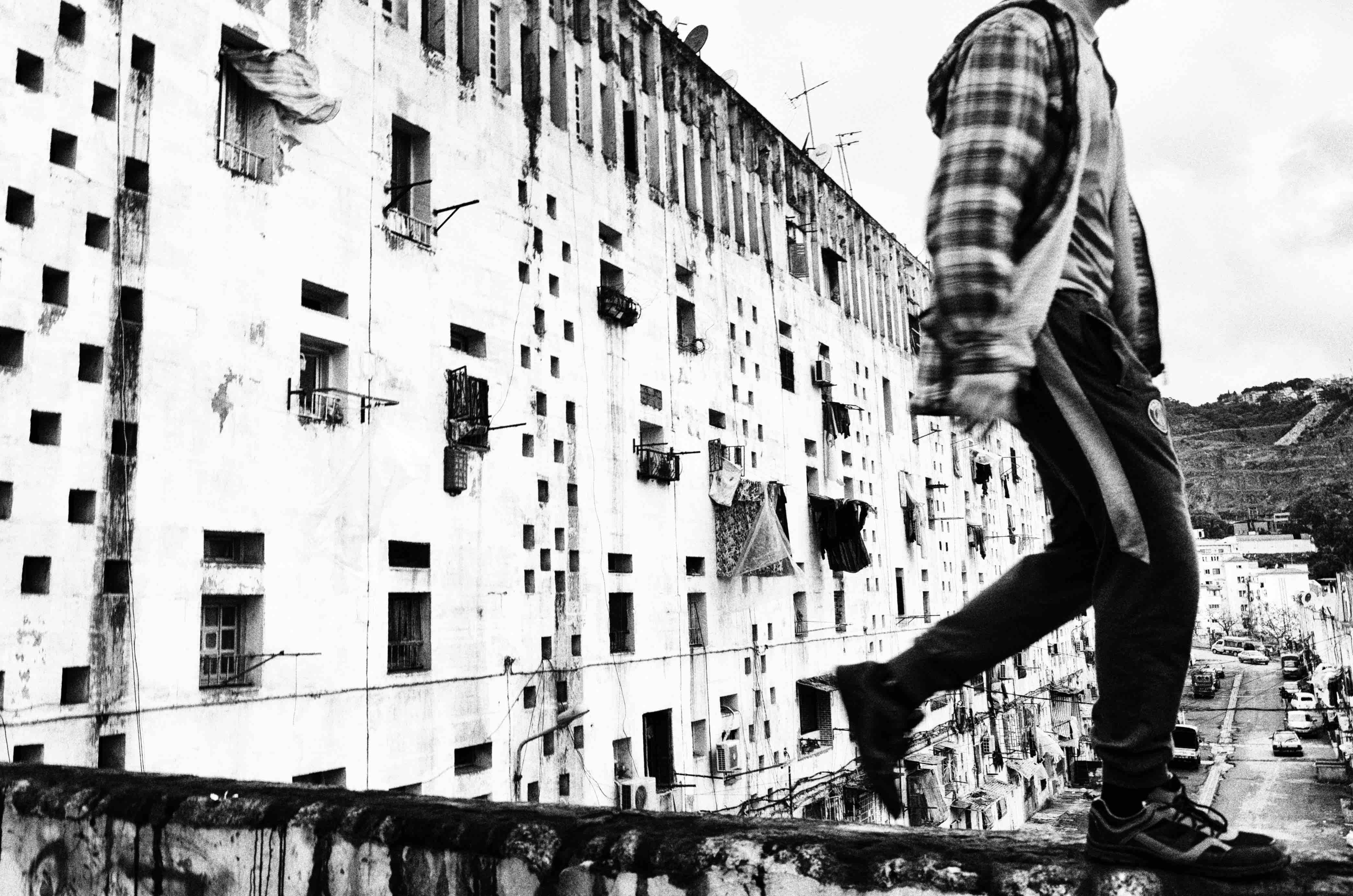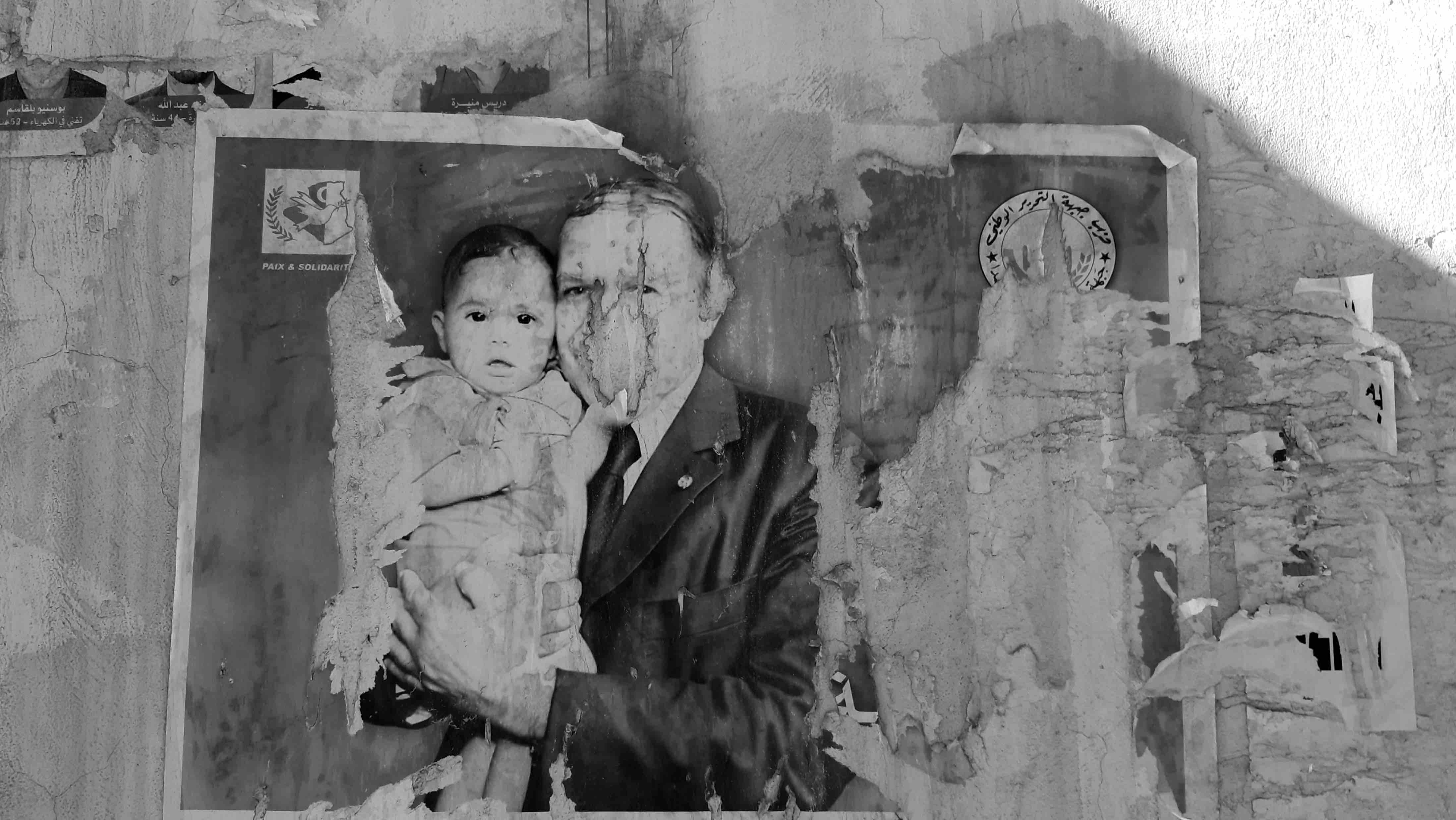 (BIOGRAPHIES)
---
NABIL DJEDOUANI

FR Nabil Djedouani est un réalisateur, acteur et chercheur. Après des études de cinéma à l'université Louis Lumière de Lyon, il coréalise un film documentaire avec Hassen Ferhani intitulé
Afric Hôtel
(2010). Il travaille ensuite avec le cinéaste Rabah Ameur-Zaïmeche en tant qu'assistant réalisateur et comédien pour les films
Histoire de Judas
(2015) et
Terminal Sud
(2019). En 2012, il crée le site des Archives Numériques du Cinéma Algérien pour mettre à la disposition de toutes et tous sur
sa page Facebook
et
sa chaîne YouTube
des œuvres cinématographiques algériennes oubliées qu'il collecte et restaure. Puis, il entame un travail de recherche et de diffusion autour des musiques d'expression algérienne via la plateforme
Raï & Folk
. Il réalise en 2019 un essai documentaire intitulé
Rock Against Police
.
EN Nabil Djedouani is a director, actor and researcher. After studying cinema at the University Louis Lumière in Lyon, he co-directed a documentary film with Hassen Ferhani entitled
Afric Hôtel
(2010). He then worked with filmmaker Rabah Ameur-Zaïmeche as assistant director and actor for the films
Histoire de Judas
(2015) and
Terminal Sud
(2019). In 2012, he created the website Archives Numériques du Cinéma Algérie to make available to everyone on
his Facebook page
and
YouTube channel
forgotten Algerian cinematographic works that he collects and restores. He began a work of research and dissemination around the music of Algerian expression via the platform
Raï & Folk
. In 2019, he directed a documentary essay entitled
Rock Against Police
.
---
KATIA KAMELI
FR La pratique de Katia Kameli, artiste et réalisatrice franco-algérienne, repose sur une démarche de recherche : le fait historique et culturel alimente les formes plurielles de son imaginaire plastique et poétique. Elle se considère comme une « traductrice ». La traduction n'est pas un simple passage entre deux cultures ni un simple acte de transmission, mais fonctionne aussi comme une extension de sens et de formes. L'acte de traduction déconstruit la relation binaire et parfois hiérarchique entre la notion d'original et de copie. Une réécriture des récits apparaît au sein de son travail.
Katia Kameli est diplômée de l'École Nationale des Beaux-Arts de Bourges et a suivi le post-diplôme le Collège-Invisible à l'École Supérieure d'Arts de Marseille. Son travail a trouvé une visibilité et une reconnaissance sur la scène artistique et cinématographique internationale et a été montré lors de nombreuses expositions personnelles et collectives. Ses œuvres font partie de plusieurs collections publiques.
https://www.katiakameli.com
EN The practice of Katia Kameli, French-Algerian artist and director, is based on a research approach: the historical and cultural fact feeds the plural forms of her plastic and poetic imagination. She considers herself a "translator". Translation is not a simple passage between two cultures nor a simple act of transmission, but also functions as an extension of meaning and form. The act of translation deconstructs the binary and sometimes hierarchical relationship between the notion of original and copy. A rewriting of narratives appears within his work.
Katia Kameli is a graduate of the École Nationale des Beaux-Arts de Bourges and has completed the post-graduate program le Collège-Invisible at the École Supérieure d'Arts de Marseille. Her work has found visibility and recognition on the international art and film scene and has been shown in numerous solo and group exhibitions. Her works are part of several public collections.
https://www.katiakameli.com
---
RYM KHENE

FR Rym Khene est chercheuse associée à l'Institut des Textes et Manuscrits (Item, Ens-Cnrs) et photographe. Docteure en littérature comparée (Sorbonne nouvelle), ses recherches portent principalement sur les représentations littéraires et photographiques de la ville.
www.rymkhene.com
EN Rym Khene is a research associate at the Institut des Textes et Manuscrits (Item, Ens-Cnrs) and a photographer. She holds a Doctorate in Comparative Literature (Sorbonne Nouvelle). Her research focuses on literary and photographic representations of the city.
www.rymkhene.com
---
AMINA MENIA

FR Amina Menia est une artiste plasticienne avec une pratique multimédia qui varie les techniques et les supports (installations in-situ, photographies, vidéo...). Son travail est une forme d'archéologie urbaine aux croisements de l'histoire, de l'identité, de la mémoire des lieux, et du langage architectural. Elle s'intéresse également à l'espace public et à sa réappropriation par le geste artistique. Parmi ses œuvres :
Extra Muros
(2005),
Chrysanthèmes
(2009),
Un album de famille bien particulier
(2012),
Enclosed
(2013),
Lost qibla
(2017). Son dernier travail,
Foot de Libération Nationale
, fut présenté au Palais de Tokyo à Paris en février 2020.
Les œuvres de Amina Menia ont été exposées dans plusieurs musées, galeries, et centres d'art, à l'international, dont le Centre Pompidou à Paris, le New Museum de New York, le Museum of African Design de Johannesburg, le Musée d'Art Contemporain de Marseille, au Royal Hibernian Academy de Dublin et ses œuvres sont entrées dans de nombreuses collections publiques.
http://www.aminamenia.com
EN Amina Menia is a visual artist with a multimedia practice that varies techniques and media (in-situ installations, photographs, video ...). Her work is a form of urban archaeology at the crossroads of history, identity, memory of places, and architectural language. She is also interested in the notion of public space and its reappropriation through the artistic gesture. Among her works:
Extra Muros
(2005),
Chrysanthemums
(2009),
Un album de famille bien particulier
(2012),
Enclosed
(2013),
Lost qibla
(2017). Her latest work,
Foot de Libération Nationale
, was presented at the Palais de Tokyo in Paris in February 2020.
Amina Menia's work has been exhibited in several museums, galleries, and art centers internationally, including the Centre Pompidou in Paris, the New Museum in New York, the Museum of African Design in Johannesburg, the Musée d'Art Contemporain in Marseille, and the Royal Hibernian Academy in Dublin.
http://www.aminamenia.com
---
BEYA OTHMANI

FR Beya Othmani est une curatrice et chercheuse basée à Tunis, Tunisie. Elle fait partie de l'équipe curatoriale et éditoriale de l'organisation
Archive Sites
basée entre Berlin, Milan et Dakar. Elle faisait auparavant partie de
SAVVY Contemporary
, où elle a coproduit la série d'événements
Listening Session : Untraining the Ear
, et le festival
Untraining the Ear
. Elle a travaillé en tant qu'assistante curatoriale sur diverses expositions, parmi lesquelles
The Dog Gone Death
à la Biennale Dak'Art 13 (2018), et
Shadow Circus
pour le Forum Expanded de la Berlinale (2019). Elle était co-commissaire du Sonsbeek Council #1 à Tunis en Mars 2020. Elle est titulaire de la bourse COARC / Mellon Art History et mène une recherche sur les politiques curatoriales en Tunisie sous le régime de Bourguiba.
EN Beya Othmani is a curator and researcher based in Tunis, Tunisia. She is part of the curatorial and editorial team of the Berlin/Milan/Dakar-based organisation
Archive Sites
. She was previously part of
SAVVY Contemporary
, a Berlin-based art space, where she co-produced the event series
Listening Session: Untraining the Ear
, and the
Untraining the Ear
festival. She worked as a curatorial assistant on various exhibitions, among them
The Dog Gone Death
at Dak'Art 13 Biennale (2018), and
Shadow Circus
for the Forum Expanded of the Berlinale (2019). She co-curated in March 2020 the Sonsbeek Council #1 in Tunis. She is currently a recipient of the COARC / Mellon Art History grant to conduct a research on the politics of exhibition-making in Tunisia during Bourguiba's rule.
---
SALSABIL KETTAF

FR Salsabil Kettaf est journaliste et travaille sur le Maghreb. Elle mène aussi des recherches sur la littérature arabophone nord-africaine.
EN Salsabil Kettaf is a journalist working on the Maghreb. She also conducts research on North African Arabic literature.
(RESSOURCES)
(RESSOURCES)

---
BEYOND ALGIERS/AU-DELÀ D'ALGER
(RESSOURCES)

---
BEYOND ALGERIA/AU-DELÀ DE L'ALGERIE
Beyond the square. Urbanism and the Arab Uprisings
, Edited by Deen Sharp et Claire Panetta (2016) 📓
Hassan Darsi,
Le projet de la maquette
(2002-2003)
Nassar Issam,
Photographing Jerusalem. The Image and the City in Nineteenth Century Photography
, East European Monographs, Boulder, 1997.
(RESSOURCES)

---
UPCOMING EVENTS
CONFÉRENCE
Unearthing Traces
27-28-29 May 2021
Explores memory processes, power structures in archival practices in relation to the built environment and material architectural traces.
---
Nous vous invitons à envoyer vos contributions et commentaires afin d'élargir le champ de réflexion et d'enrichir la liste des références mentionnées ci-dessus.



MORE EVENTS