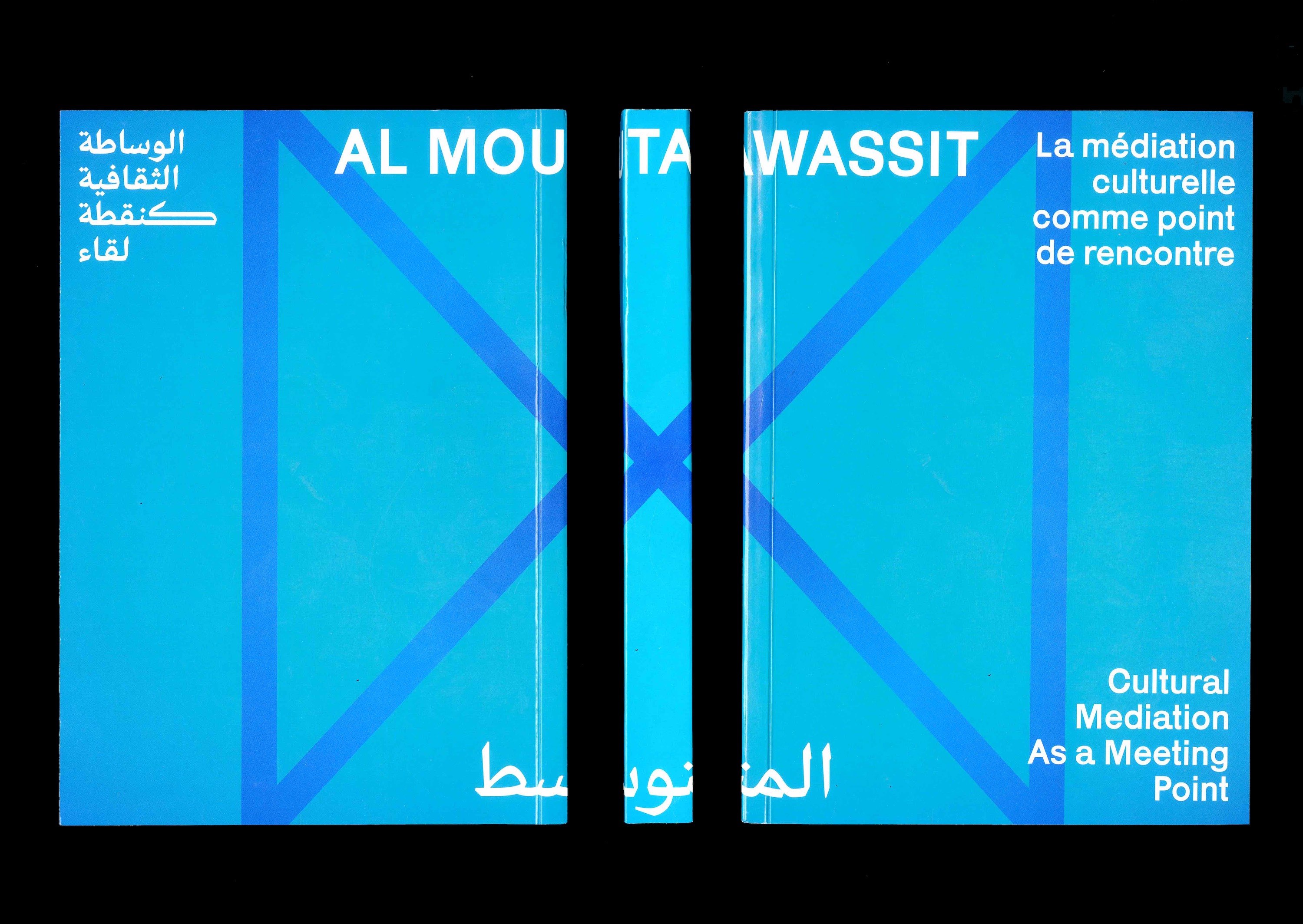 PRINCIPLES
& INTENTIONS (1, 2, 3)

Principle 1. The book as interface
We envision this book as a place where two systems meet and interact, where the authors' perspective and the readers' perspective collide.
We dreamt of it as visual expressions of contiguity.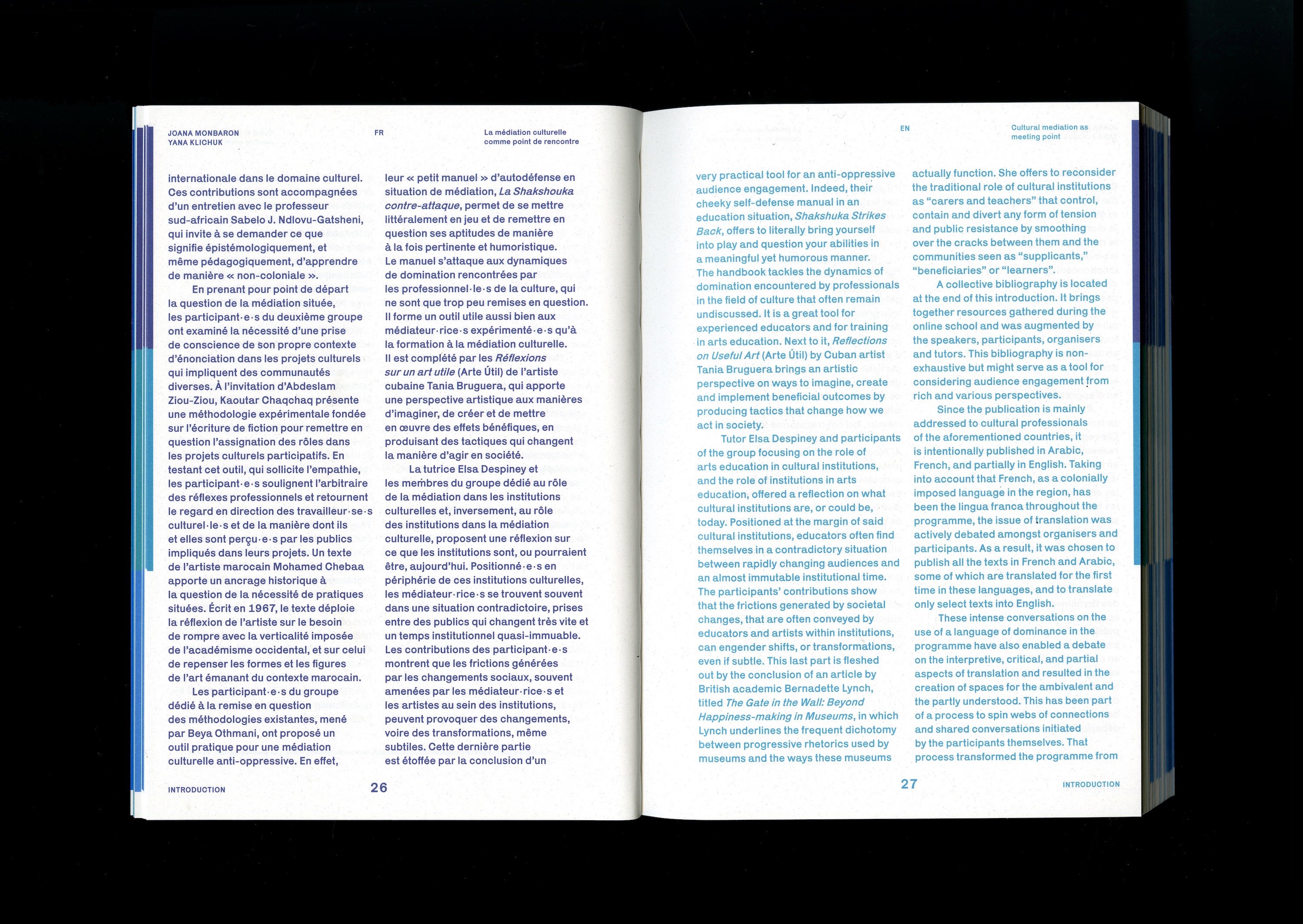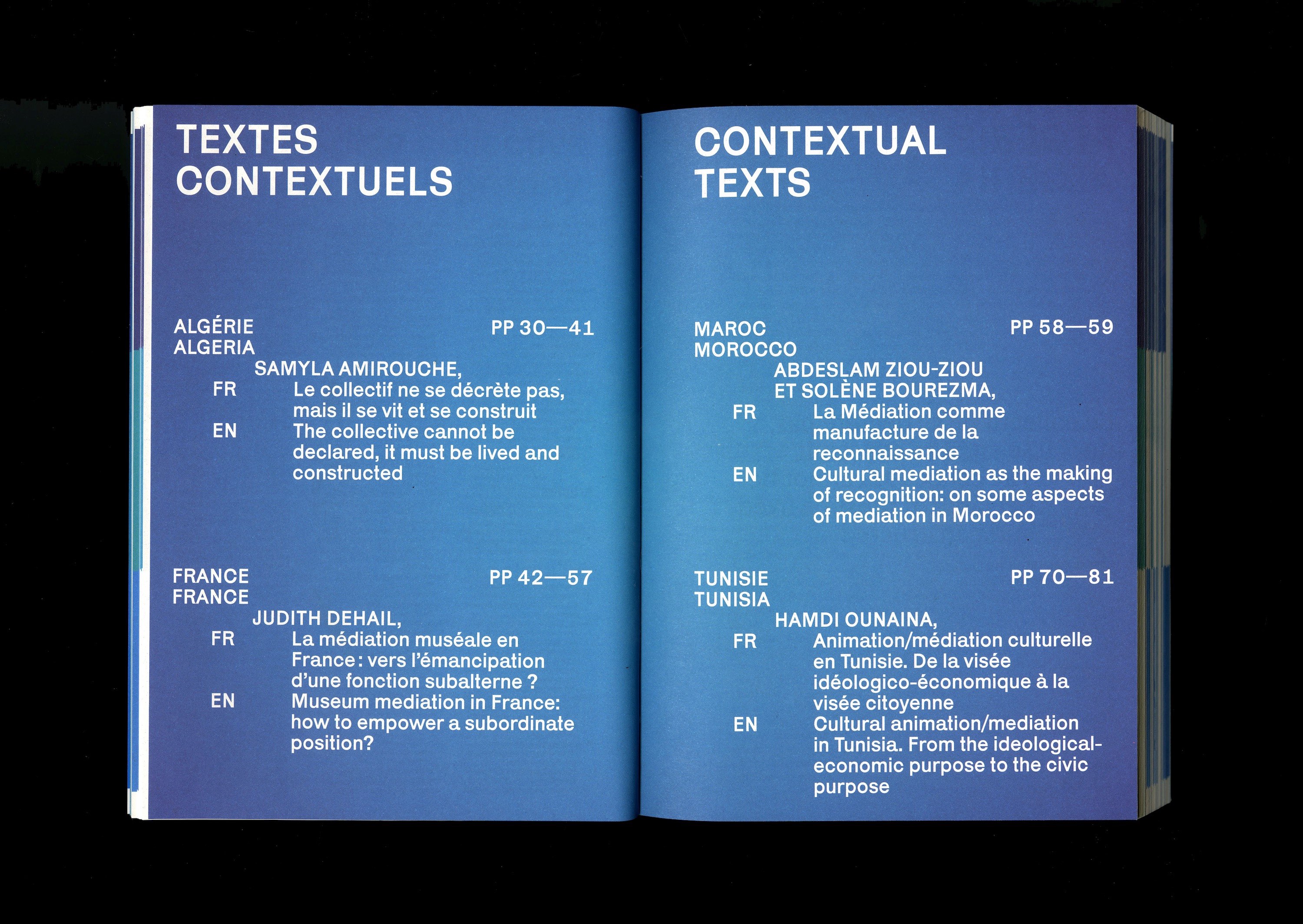 Principle 2 is Sequencing the writing/reading for a progressive discovery
Stage 1 > Openings / Stage 2 > Approaches / Stage 3 > Meeting/interlacing.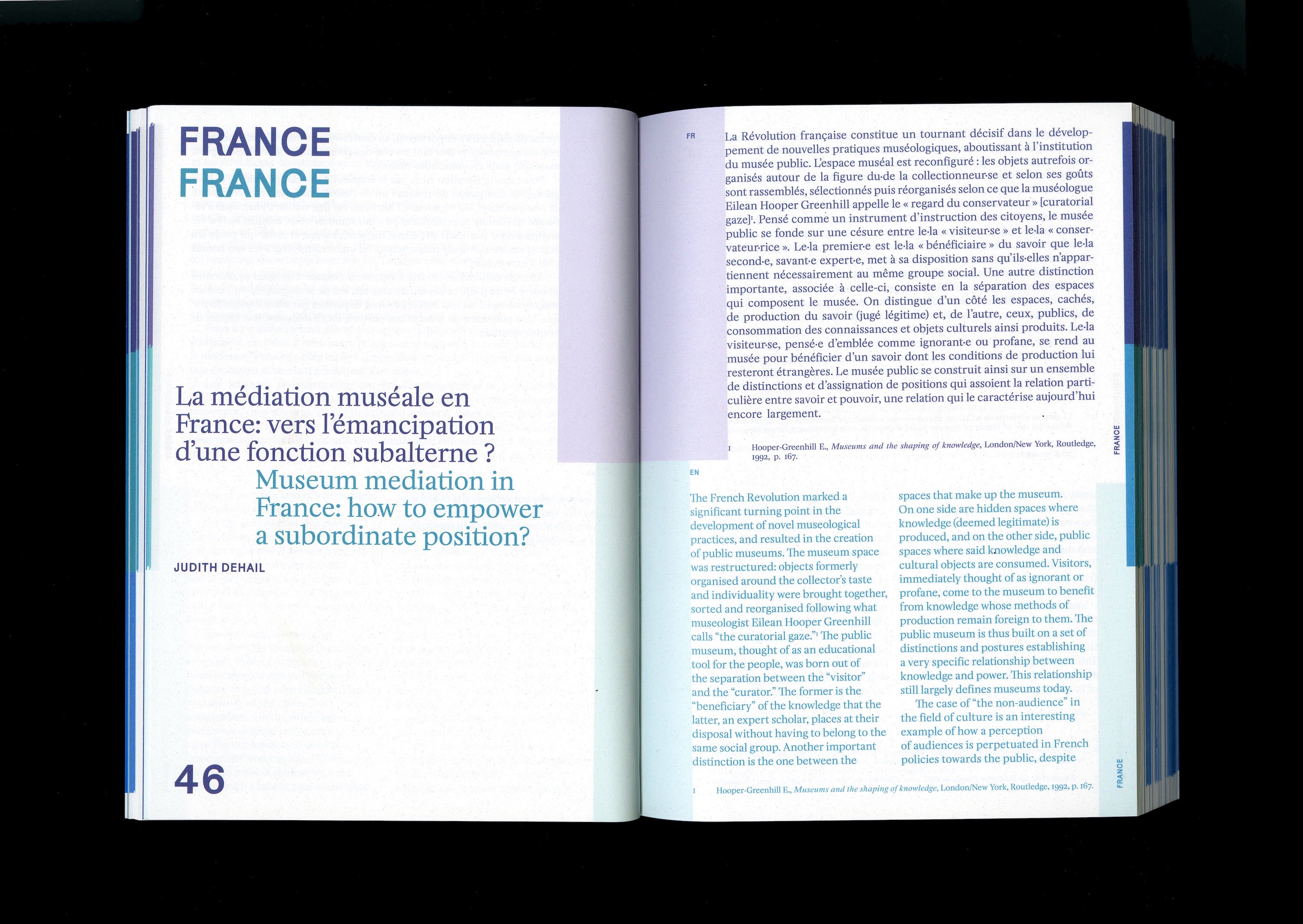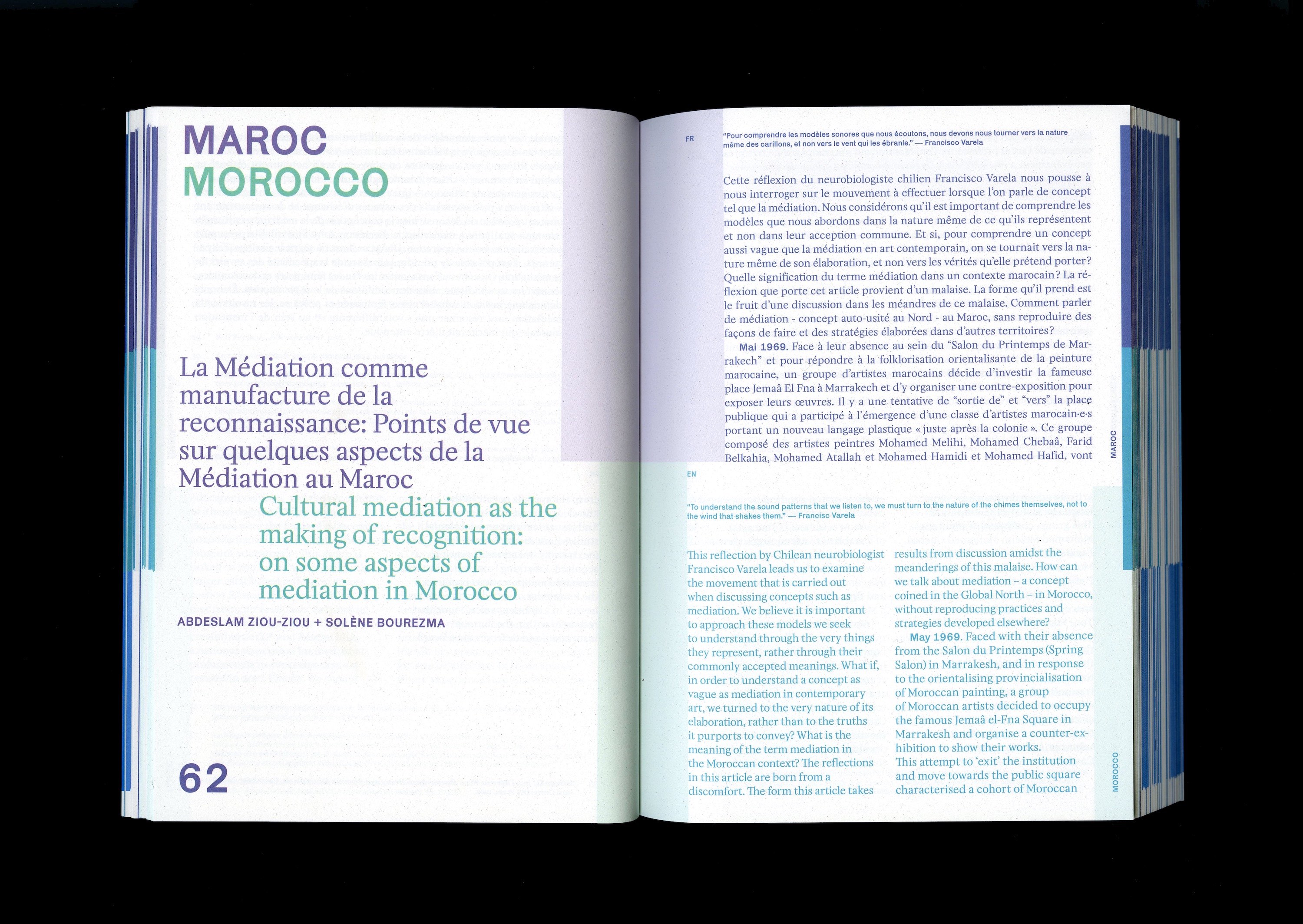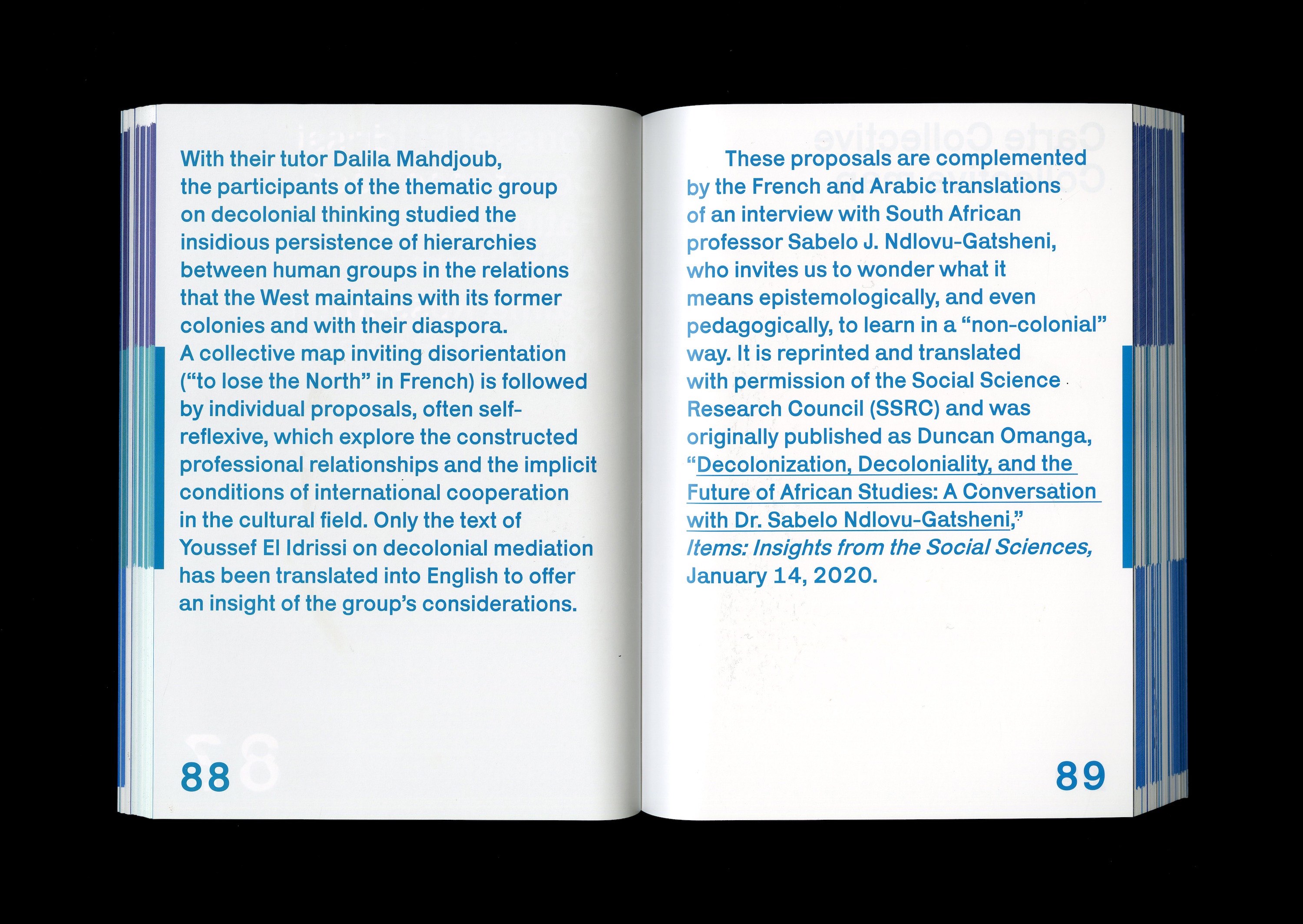 Principle 3. Space arrangements, poetics of multiscript, and multilingualism
We replayed the encounter of languages by simulating the circulation of meaning induced by translation
and by reading/writing directions.

That was our take a publication dealing with three languages (French, English & Arabic) and two scrits (Latin + Arabic).


MORE BOOK DESIGN